Our singing in Schenley Plaza was great fun. Thanks Calliope and Donna Isaac!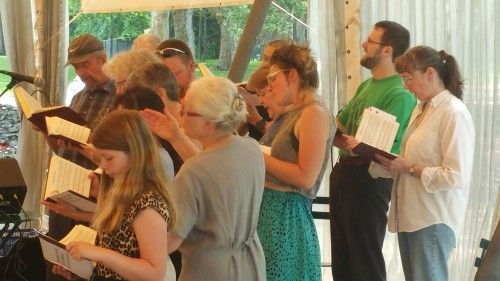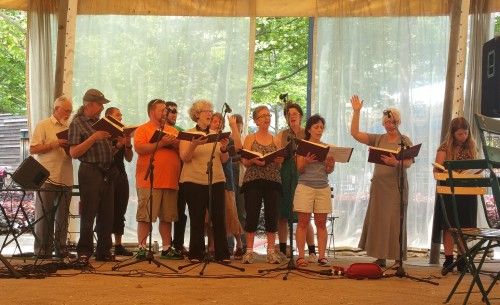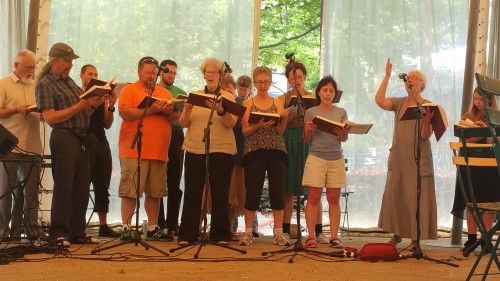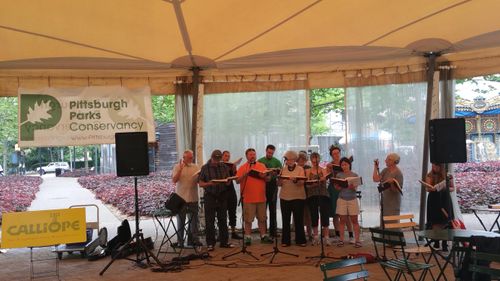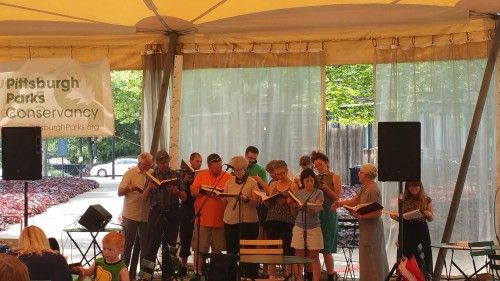 Previous events
Be sure to check out the online offerings from Augusta this summer!
Augusta Heritage Center, Davis & Elkins College, Elkins, WV
Once again I have the good luck to be running the morning warm-ups for Vocal Week at the Augusta Heritage Center!
Quaker Meeting House, 4836 Ellsworth Ave, Pittsburgh, PA
Lineup:
Raging Grannies
Sarah Bowen-Salio and Chuck Bowen
Pittsburghers for Public Transit presentation and song (Dean Mougianis)
Penny Anderson
Casa San Jose presentation (and song?)
Chie Togami and friends
Smokestack Lightning and friends